Texas Electrician | Houston Electrical Service & Repair
Texas Electricians You Can Trust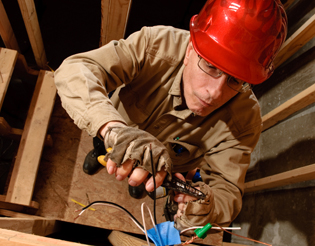 At A&H Electric, we specialize in the service, repair and installation of all electrical systems. Our certified technicians are experienced and highly-recommended in the Houston and The Woodlands, Texas areas for:
New Wiring
New Construction
Electrical Maintenance
Commercial Electrical Repair
Residential Electrical Service Repair
24 hour Emergency Electrical Services
Troubleshooting of Emergency Electrical Service Needs
Our electricians have a comprehensive knowledge of electrical service repair and emergency electrical service for new technologies as well as systems that have been installed for years.
Why Choose A&H Electric
The answer goes back more than 30 years – to 1977 to be exact, by Ray Audas and David Heintz in Houston, Texas and surrounding cities including The Woodlands & Conroe, Texas. They had a vision of creating a group of Certified Electricians Montgomery County Texas, that could meet any electrical service and repair need for residential electric wiring and commercial electric wiring services including any emergency electrical service needs. They wanted to build an electrical contracting business dedicated to superior customer service and reliability. These basic business principals, and our 34 years of experience in the electrical trade, will allow us to offer the finest contracting services and Emergency service well into the future. We guarantee that we will communicate all aspects of the work to be performed to our residential clients and will be available for consultations before, during and after the work is completed. Our professional, uniformed team of certified electricians is licensed, bonded and insured. We'll respond same-day for an emergency and arrive on time for any appointment. With our team of qualified electricians, we'll meet all construction deadlines and pass inspection the first time, saving you time and money. All work will be performed in a professional craftsman-like manner, and carry a full one year warranty.
Electric Repair Houston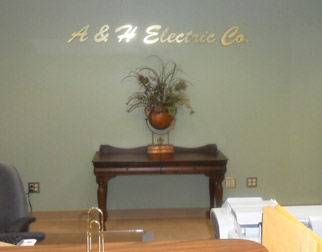 Don't trust your electrical service repair needs to just any company in Houston or The Woodlands, Texas. Rely on OUR experienced electricians to get the job done right the first time. When you're looking for the best company for electrical service repair in Houston, Texas and surrounding cities, including The Woodlands, call A&H Electric. Call us today at (936) 756-0442.
At A&H Electric we are an experiencedand highly-recommended electrical contractor serving the needs of residential and commercial properties in the Houston, Texas area. We can handle Emergency 24 hour service, new wiring, new construction, electrical maintenance and troubleshooting. We specialize in the service and installation of electrical systems, and have a comprehensive knowledge of new technologies as well as systems that have been installed for years.