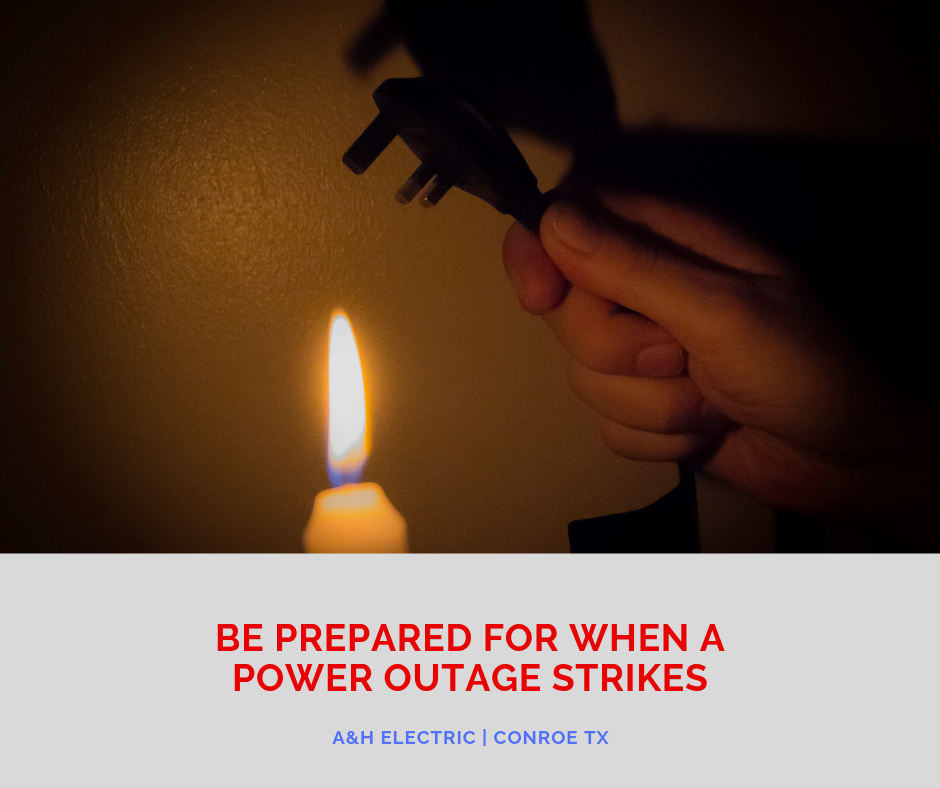 In short, a power outage is any sudden, unexpected interruption in electricity. It can be relatively brief or, in rare situations, considerably longer. Extended outages primarily occur due to extreme weather anomalies. Disruptions can also impact one property or thousands. The latter, however is generally referred to as a blackout. Preparing for when the power goes out is vital for keeping you and your family safe.
Power Outage Causes
There are several potential causes for disruptions in power. The most common are associated with inclement weather, equipment failure, and downed tree limbs. Local wildlife has also been known to sabotage infrastructure. For example, in 2016, an entire country was left without power for more than three hours after a curious monkey fell onto a transformer, subsequently tripping it.
Stock Up on Essential Items
Ready.gov recommends assembling a preparedness kit. They encourage stocking it with the following essentials. No two kits, however, will likely look the same as some families may need to include items like pet food or prescription medications. Also recommended is including three-days of bottled water and non-perishable food for each member in your family. Suggested items include:
Whistle
Flashlights
First aid kit
Basic toolset
Extra batteries
Manual can opener for food
Solar or another phone charger
Battery-powered or hand-crank radio
Moist towelettes, garbage bags, and plastic ties
More information on building a kit can be found a ready.gov/build-a-kit.
What to Do During a Power Outage
Immediately report outages to your utility company
Stay clear of any downed power lines, or areas of debris or flooding
Disconnect all appliances and electronics to protect against damaging power "surges" when the power returns. Unplugging equipment can also help prevent grid overloads.
Keep refrigerators and freezers closed to preserve food. According to Foodsafety.gov, a refrigerator will keep food cold for about four hours, while a stocked freezer will hold its temperature upwards of 48 hours.
Do You Need a Whole House Generator?
A power outage can happen at any time. That is a given, but those that are measured in days, rather than hours can be cause for concern. All perishable food must be discarded after four hours without power, according to FoodSafety.gov. A standby generator can save you the cost of replacing the contents of your fridge or freezer in extended outages. Whole house generators must be installed in a ventilated outdoor area by a licensed electrical contractor. Always follow manufacturer instructions when operating a whole house or portable generator during a power outage.
Contact an Electrical Contractor Today
If you'd like to schedule an appointment with a licensed electrical contractor, or you have any questions, contact A&H Electric at (936) 756-0442. A&H Electric specializes in the installation, repair, and service of electrical wiring systems in both commercial and residential properties throughout Conroe and the surrounding areas of Texas. We can also perform comprehensive electrical safety inspections on request.