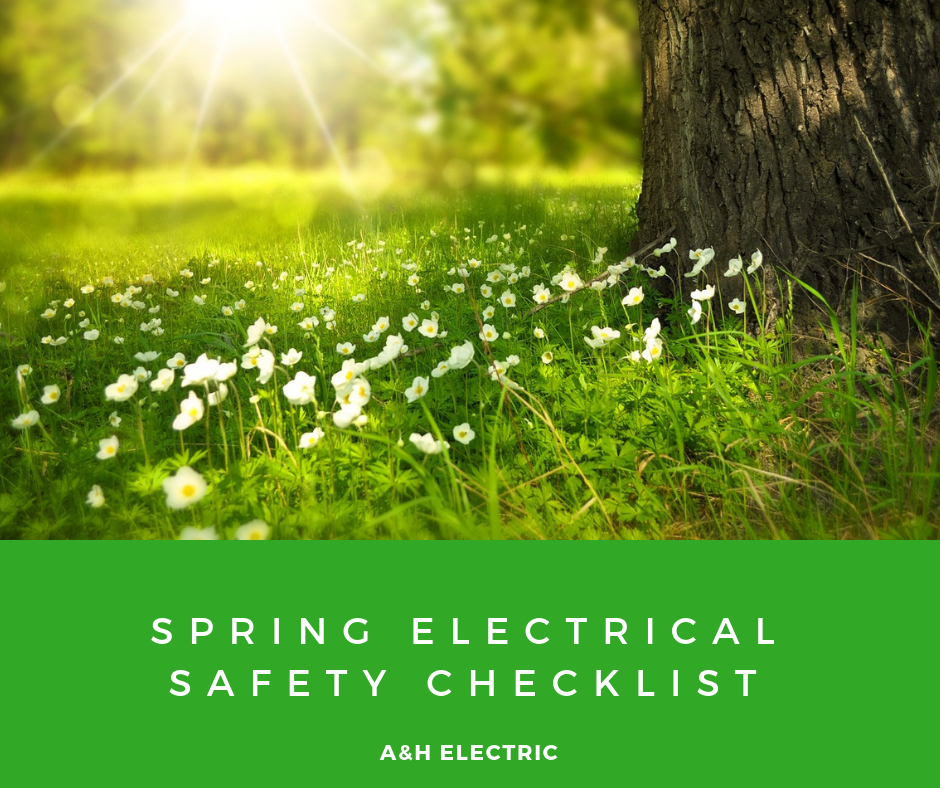 There is more to spring home maintenance than cleaning. While cleaning is certainly a big part of it, critical components in your home also require some TLC, including the electrical system. Check the following four tasks off your spring electrical safety checklist beginning today to prevent future problems and costly repairs.
Check All Smoke and Carbon Monoxide Detectors
The National Fire Protection Association strongly encourages monthly testing of all smoke alarms and, if applicable, carbon monoxide detectors. You can do this by pressing and holding the test button to ensure they're working properly. Equally, make sure there is an alarm (combination smoke and CO detectors are available) outside each sleeping area and on every level of the home, including the basement and attic. Replace batteries every six months and units every ten years.
Consider a Professional Electrical Inspection
An electrical home inspection performed by a licensed, qualified electrician can help protect your home and family from electrical hazards all year long, providing much needed peace-of-mind. Once the inspection is complete the electrician will provide you with a detailed, prioritized report of recommended, energy efficient improvements. The Electrical Safety Foundation International recommends electrical home inspections when:
Your home is 40 years old or older
You purchase a previously-owned home
Your home has undergone a major renovation
You have added major new appliances in the last 10 years
Schedule Air Conditioning Service
Your air conditioning unit should be maintained before summer to prevent issues. You don't want to wait until it's 90˚F outside to find out you have a problem. You also likely don't want your energy bills to skyrocket. Energystar.gov recommends inspecting your cooling system each spring. Aside from hiring a qualified HVAC technician to inspect, clean and maintain the AC, you should check and adjust thermostat settings, and replace filters (every 30 to 90 days) to ensure optimal performance.
Inspect Extension Cords
Ideally, this should be completed before and after each use but if the only time you use extension cords is during spring landscaping, then inspect them now. Check extension cords and, while you're at it, power tools and appliances for signs of wear or damage (e.g., frayed cords, broken plugs, or cracked housing). Replace damaged items. Make sure extension cords are UL Listed for outdoor use. You can find extension cords in a variety of lengths online and at local home improvement stores.
A&H Electric specializes in the installation, repair, and service of all electrical systems in both commercial and residential properties throughout Conroe and the surrounding areas of Texas. We also perform electrical safety inspections. Schedule an appointment with a licensed electrician today at (936) 756-0442.