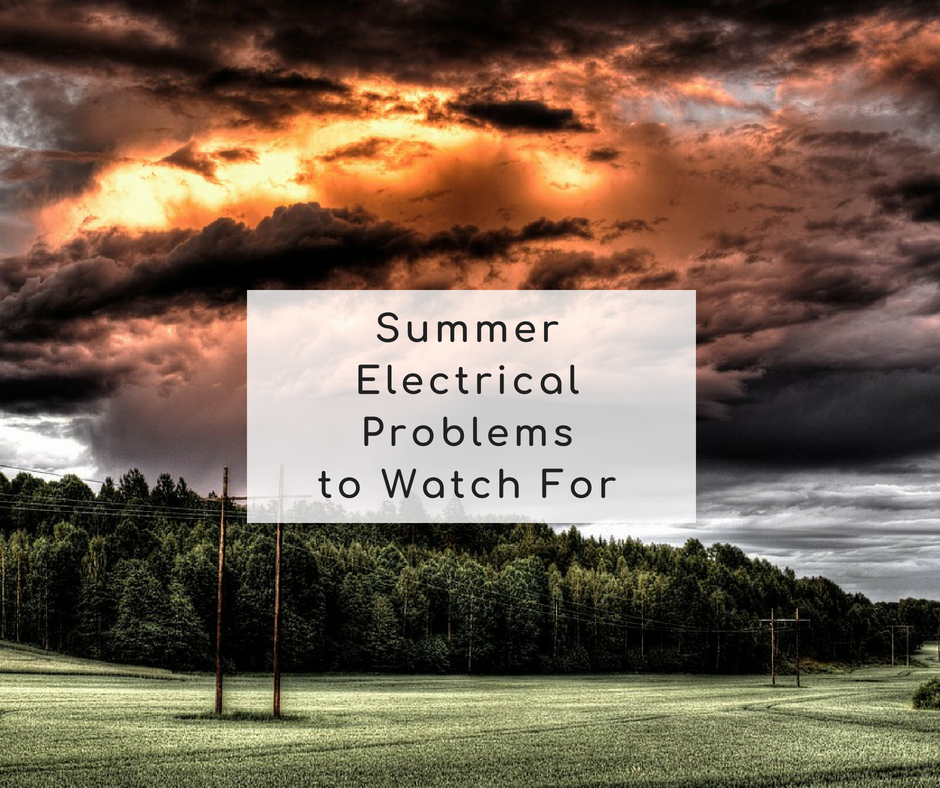 Summer is on the horizon.
That means longer days, warmer nights, and endless fun.
It also means increased reliance on air conditioning to stay cool.
This, along with heat and humidity can cause several summer electrical problems that you should watch for, as well as contact a Houston electrical contractor to repair.
Stormy Weather
Summer thunderstorms can interrupt power – sometimes for several days, depending on the storm's severity. One of the first things you should do when the power goes out is alert your utility company of the outage. Installing a generator at least 30 feet away from your home can help ensure you're not left in the dark while the power's out.
There are several types of generators sold including portable and standby. These generators are available in a variety of fuel types such as gas, propane, and diesel. Some can even be connected to your home's existing liquid propane or natural gas fuel supply (if applicable). They are also available in a wide range of power capacities.
Increased Consumption
Cooling demand increases during the months of June through August. There is also an increased demand for lighting, appliances, and electronics. The amount of money residents spend on energy tends to be higher as well. In fact, according to the EIA's Short-Term Energy Outlook forecasts, electric expenditures will be upwards of $420.
The best solution is to conserve energy. You do not have to do without air conditioning, TV or lighting to save money. For every appliance, electronic or light bulb, there is now an energy efficient alternative. Other simple and cost-effective ways to save energy and money during Houston's 90+ weather include:
Plug electronics into a power strip
Don't heat your home with appliances
Caulk and weatherstrip around windows and doors
Check your air filter monthly, changing it as needed
Program your thermostat to save energy when you are asleep or away
Turn lights, fans, and electronics off when you leave a room or don't need them
Summer Power Surges
A power surge is a sudden increase in voltage that can occur for several reasons. For example, power-demanding electrical devices like air conditioners, refrigerators and stoves can create a voltage spike when they're switched on or when their motors kick in. Surges can occur because of lightning strikes as well.
Regardless of the problem's source, power surges can cause irreparable damage to your electronics, and/or appliances within seconds. Having a certified Houston electrical contractor install a whole-house surge protective device (SPD) is your best defense against harmful summer power surges.