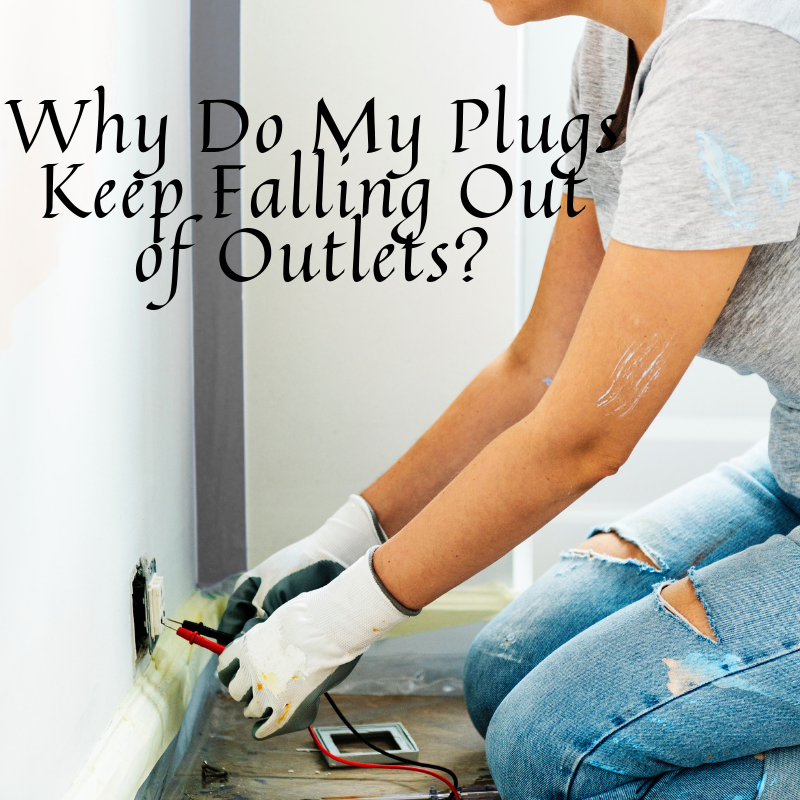 The most common reason for this incredibly annoying problem is faulty contact points in your wall outlets. To prevent your plugs from falling out of the outlets, you will need to hire a licensed electrical contractor to replace those that are either worn, faulty or damaged. Most standard outlets are three pronged. The bottom, upside-down, u-shaped slot grounds the outlet and helps prevent electrical shocks. Over time, the upper slots may lose tension, impacting their ability to firmly hold the plug.
Can This Problem Be Dangerous?
Yes! Your home's electrical wiring can arc due to the loose connection made between plug and outlet. Arcing is caused by an unintentional discharge of electrical current between conductors. Arc faults can ultimately produce enough heat to ignite and were, according to the National Fire Protection Association (NFPA), involved in more than 17% of home fires involving electrical failure or malfunction between 2012 and 2016.
The Solution? A New Outlet
The only effective and, more importantly, safe fix for this problem is to replace the outlet. Replacement outlets can be found at most any home improvement or hardware store at an affordable price. We strongly encourage purchasing name brand outlets rather than the cheap knockoffs found in the store's bargain bins. Upgrading to NEC compliant GFCI, USB, or tamper resistant receptacles is an excellent idea as well.
Because of the risks involved with replacing worn or faulty outlets, it's best to hire a qualified, licensed electrical contractor to do the work for you. In the meantime, avoid the risks associated with your plugs falling out of the outlet by discontinuing its usage and, if possible turning the power off to that circuit at the electric panel.
Here's how to do exactly that. In the electric panel, also known as a breaker box or service panel, you will find rows of individual circuit breakers as well as a main breaker. These should be readily identifiable. If they are not, you may want to test your circuits to find out what controls what, labeling them as you work. Flip the switch to turn off energy to that outlet.
Contact an Electrical Contractor
If you'd like to schedule an appointment with a licensed electrical contractor, or you have any questions, please don't hesitate to contact A&H Electric at (936) 756-0442 to discuss your electrical wiring issues. A&H Electric specializes in the installation, repair, and service of electrical wiring systems in both commercial and residential properties throughout Conroe and the surrounding areas of Texas. We can also perform comprehensive electrical safety inspections on request.