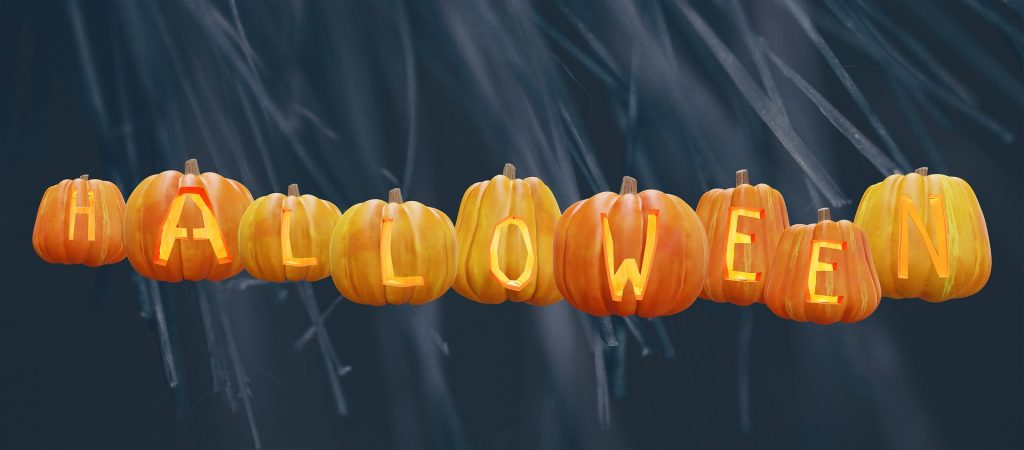 Halloween is just a week away. That means it's time to get your spook on. Between eerie tunes that cause spine tingling chills, decorations like hanging skeletons and faux spider webs and spooky Halloween lighting, there are plenty of ways to make your house the scariest on the block.
Here are few ideas for Halloween lighting and DIY decorations.
Halloween Lighting Ideas
Color Changing LEDs
Can't decide on a color scheme for your Halloween décor? Try installing a couple color-changing bulbs to give your house a creepy hue. LEDs use 75% less energy than incandescent of similar brightness – so you won't be surprised with a scary electric bill come November – and are designed to last 20-years.
Halloween String Lights
These lights practically scream Halloween. LED lights in the shape of Halloween icons, such as orange pumpkins, black cats and white ghosts shine bright indoors and out. You can hang them from your porch, fence, and trees or bushes to spook up your front yard. Make sure to inspect light strings for safety.
Colored Flood Light Bulbs
Ditch traditional white bulbs in your flood and spotlights for colored light bulbs. Orange and red colored light bulbs will create an ominous glow across your lawn, while blue and green hues are perfect for creating creepy cemetery scenes. These colors will also provide broad light ensuring the safety of trick-or-treaters.
DIY Halloween Decorations
Paper Silhouettes
Make cutouts from black paper, stick them in your windows, and back them with translucent white paper to create creepy shadows that are backlit with LED lights. Need artistic inspiration? Click here to download silhouette templates.
Pumpkin Porch Light Cover
Buy a pumpkin trick-or-treat pail – you can find these at your local dollar store or big box retailer – and using scissors, cut down the back's center from top to bottom. You'll also want to cut off the bottom. Pull the pumpkin down over the top of the light, ensuring the handle is secure, so that the pumpkin doesn't fall off.
Halloween Mason Jar Luminaries
To make, simply place a sticker on the front of the jar, and spray the entire jar with primer and then paint in your choice of color. Allow time to dry between coats. Once dry, carefully peel the stickers off, and place a flameless LED tea lights inside.