Automating Your Home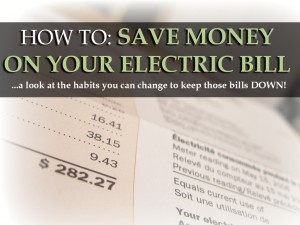 As home energy prices continue to climb…and climb…and, well you get the picture, in a time when many homeowners are still feeling the effects of a bad economy, home automation systems are being used to alleviate the headaches associated with a homeowner's rising energy costs.
According to the U.S. Energy Information Administration, the average homeowner shells out more than $100.00 per month on home energy costs alone. Their HVAC system can be found guilty of costing them at least half of this expense.
Therefore, the best home automation systems must work to regulate and control a home's HVAC system, as well as its main electricity hogs – namely appliances, lighting, electronics, etc.  Home automation systems can transform your home into a smart home by allowing you to control the following:
The automation of your home's lighting. You can turn your lights on and off remotely or on a schedule.
The temperature in which your air conditioning and heating system works to cool or warm your home.
Can open your blinds during the day and close them at night. You again can do this remotely or on a schedule.
Feed your pets according to the schedule you set. You forgot to feed Fido before going to work? Log-in remotely and feed him/her at your leisure.
Command your garage door to open and close.
Have a freshly brewed pot of coffee awaiting you first thing in the morning by setting your coffee maker.
This is, of course, just a small list of the things home automation can do for you. To put it very simply, everything in your home – at least everything that works off electricity – can be automated according to your exact specifications, ensuring you your complete comfort and peace of mind.
So, what type of system is best for your needs? Here we, at A & H Electric, discuss some of the more popular automation systems that can be easily incorporated into your home.
Choosing the Correct Home Automation System
Smart Thermostats – Thermostats that only control your HVAC system. Once installed, which is relatively easy to do, they allow you to remotely control your home's temperature.
Home Automation Switches – These switches and outlets plug directly into your existing outlets making installation a breeze. They connect directly to your WiFi and can be controlled by your smartphone.
Central Automation – If you're looking for the total package when it comes to your home's energy and security, you'll need to choose between the various central automation systems available on the market today.