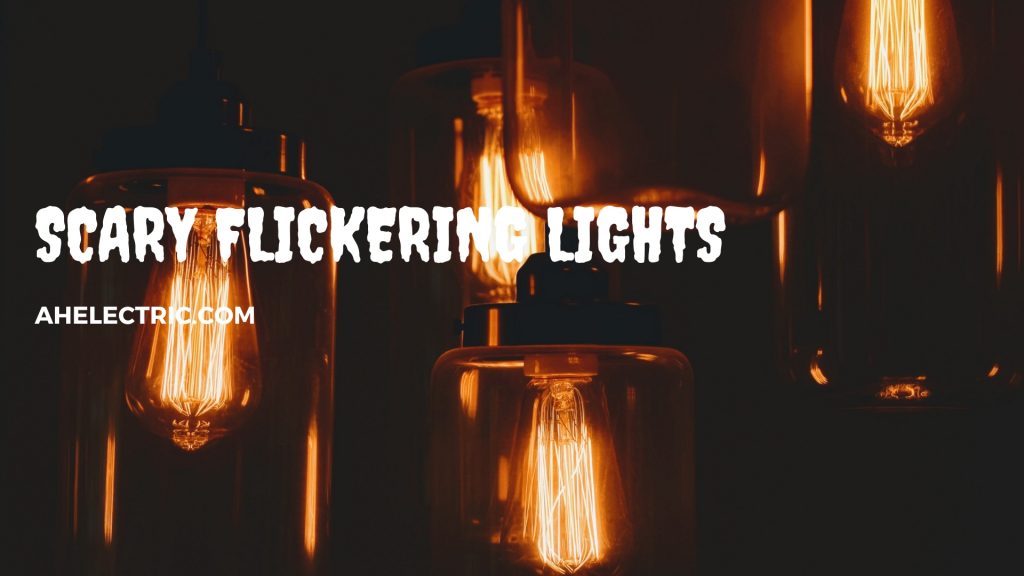 There's just something spooky about walking into a room with flickering lights. However, if they are not Halloween decorations, then the cause for your home's flickering lights should always be investigated. Also, if you cannot find the source of flickering lights, a certified electrician should be called.
Simple Fixes for Flickering Lights
Loose Bulbs
A loose bulb is the most common cause of flickering lights. To test, turn off the power and wait for it to cool down (you can also use a towel to protect your hand from the heat), then tighten the bulb. Try not to tighten it too much though. You may also want to switch fluorescent lights with LED or another bulb type.
Dimmer Switches
Bulbs connected to dimmer switches may also cause problems if they are incompatible. It's a good idea to check bulb compatibility before purchasing new LEDs. You can also try installing a new dimmer or switching to smart bulbs. The latter connects to your home's Wi-Fi network for complete automation of the lights.
Complex Fixes Requiring Professional Assistance
Voltage Fluctuations
If powering on large appliances and HVAC units causes your home's lights to flicker, at least initially, the circuit breaker could be to blame. Contact a certified electrician in your area to inspect the circuit breaker to ensure it is up to the task of powering everything in your home safely and reliably. This is not a do-it-yourself type of project!
Faulty Electrical Wiring
Faulty electrical wiring can generate an unsafe amount of heat, which can not only put your equipment at risk of damage but your home in danger of fire. Don't hesitate to call in a professional to address problems with faulty, loose, or poor-quality wiring. A professional can pinpoint where the connection is bad by looking at your circuit board.
Hiring certified electricians to inspect, repair, or replace components of your home's electrical system is key to your safety. A&H Electric specializes in the installation, repair, and service of all electrical systems in both commercial and residential properties throughout Conroe and the surrounding areas of Texas. We are licensed and insured as well! Schedule an appointment today at (936) 756-0442.