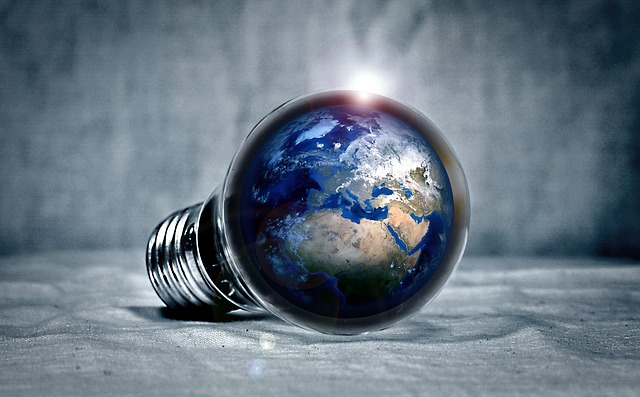 The beginning of a new year provides the perfect opportunity to update your home. When setting goals for your home, it's a good idea to start by looking at your home's energy efficiency or possibly, lack of. One goal that is easy to keep and will put money directly back into your wallet is to resolve to save energy.
Here are some ways to save energy in 2018.
Seal any air leaks. Sealing air leaks is a cost-effective way to cut heating and cooling costs, improve system durability, and increase comfort. It can also help to create a healthier indoor environment. The Department of Energy recommends using caulk and/or weatherstripping to seal leaks arounds doors, windows, and where any plumbing or electrical wiring comes through the home's envelope.
Choose energy-saving lighting. LED lighting doesn't just use less energy than traditional incandescent lighting, it also lasts up to 25 times longer, and turns on at full brightness almost instantly. LEDs are quite affordable – you can pick up a box of eight for under $20 at your local home improvement or hardware store. LEDs can also be controlled via a smart switch, or if using smart LEDs, a hub.
Install and set a programmable thermostat. It's no secret that heating and cooling costs account for more than 40% of a home's energy use. Switching from a manual to a programmable thermostat is one way to save up to 10% a year. The most basic programmable thermostat can be self-installed in under an hour, allowing you to easily set temperature settings for different times of the day. The best programmable thermostats come with a built-in application that can be controlled from a smartphone or tablet allowing you to control and monitor the temperature even when you're not home.
Use a surge protector for your electronic equipment. Surge protectors (also called surge suppressors) protect your electronic equipment – home theater systems and gaming computers included – from damage in the event of random power spikes or surges. When shopping for a surge protector, it's a good idea to get one with more outlets than you currently need, so you can add more components later. You can save $100 a year just by plugging your devices into a surge protector and turning it off at night.
Hire a professional to inspect and maintain your electrical system. A certified and licensed electrician will do a comprehensive audit of your entire electrical system, ensuring all wires, systems and components meet legal safety standards. Upon completion of the inspection, you will be provided with a detailed checklist, which includes areas in need of immediate attention and recommendations for improvement. The Electrical Safety Foundation recommends having a professional inspection done:
When purchasing a home
When a home is past 40 years old
When adding or upgrading an appliance
When completing major home renovations